OctaFX Review

OctaFX is one of the most recognizable names in the world of online brokerages, and with good reason. It provides lightning-fast market execution, as well as no commissions regarding withdrawals and deposits. Additionally, it has the lowest spreads that you can find, a negative balance protection measure, and a wide array of trading tools. For more detail, read through this OctaFX review to know more.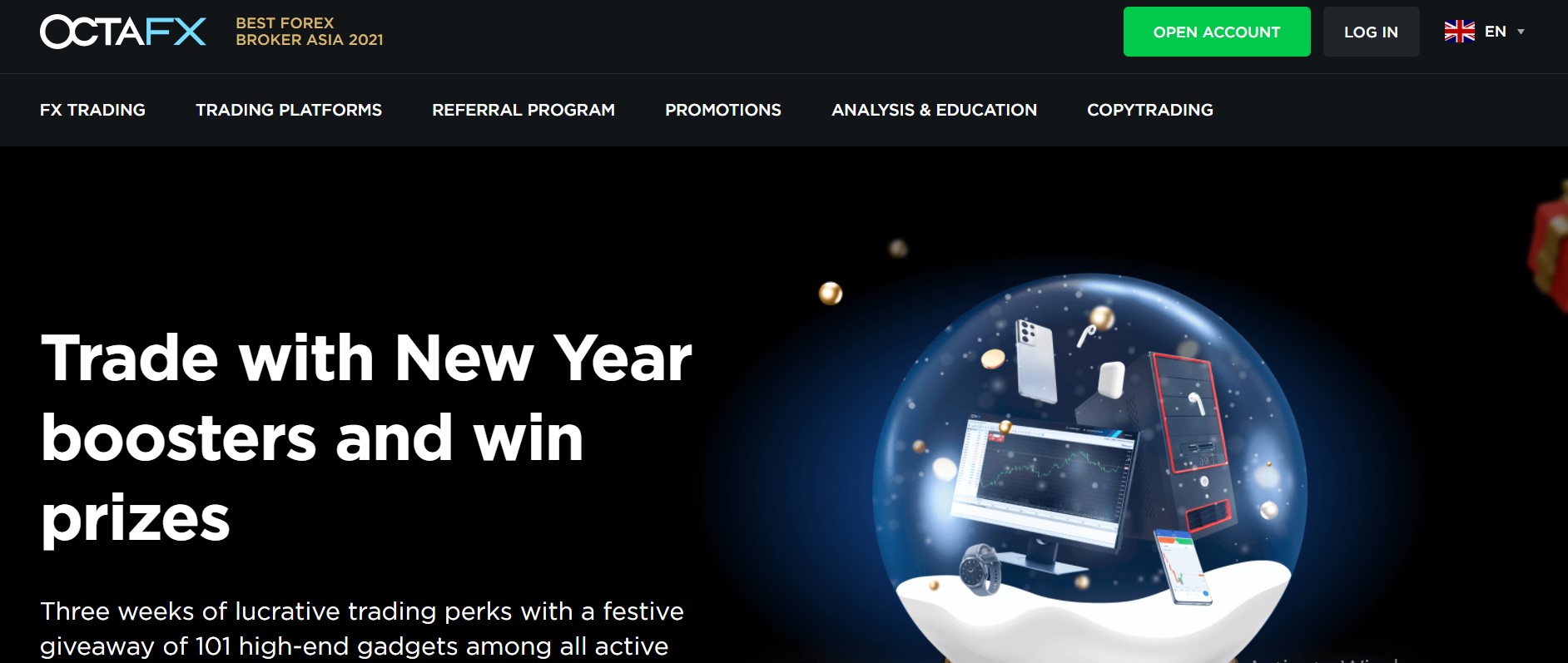 Account types
There are 2 main account options on OctaFX, which are the MT4 and MT5 trading accounts. The MetaTrader 4 option is highly recommended for those traders who are looking for a relatively easy start and are habitual with online trading. The spreads are floating, and start from 0.6 pips. There is no commission or markup, and the recommended deposit amount is $100. Furthermore, this option provides up to 32 different currency pairs, including gold and silver, plus 4 indices and 5 cryptocurrencies.
For leverage, it is 1:500 for currencies, 1:200 for metals, 1:100 energies, 1:50 for indices, and lastly 1:25 for cryptocurrencies. The precision is 5 digits and the available currencies are EUR or USD. Hedging, scalping, and expert advisors are all provided. Lastly, there are no swaps.
The MT5 option offers everything that the MT4 one does, but with a few differences. The maximum volume for the MT4 account type is 200 lots whereas for the MT5 option it is 500 lots. This account type also offers 10 indices instead of 4. The MT5 account is strongly recommended for smart and experienced traders.
OctaFX additionally offers an Islamic-friendly account as well as a demo account. All trading features are compatible with iOS and Android devices, and also desktops and web-platforms.
Trading tools
OctaFX has an abundance of trading tools that are placed at your disposal. These include monitoring tools, live quotes, a profit calculator, and a trading calculator. What we were particularly impressed by however was the broker's Autochartist feature.
This feature can be used to get trading signals through a relatively simple process. Firstly, you must strive to reach at least the 'Silver' user status on OctaFX. Next, you would need to download the plugin, and there is a helpful guide available on the broker's site if you need any help with the installation process. Finally, you just select and drop your respective plugin 'Expert Advisor' on a chart that you have.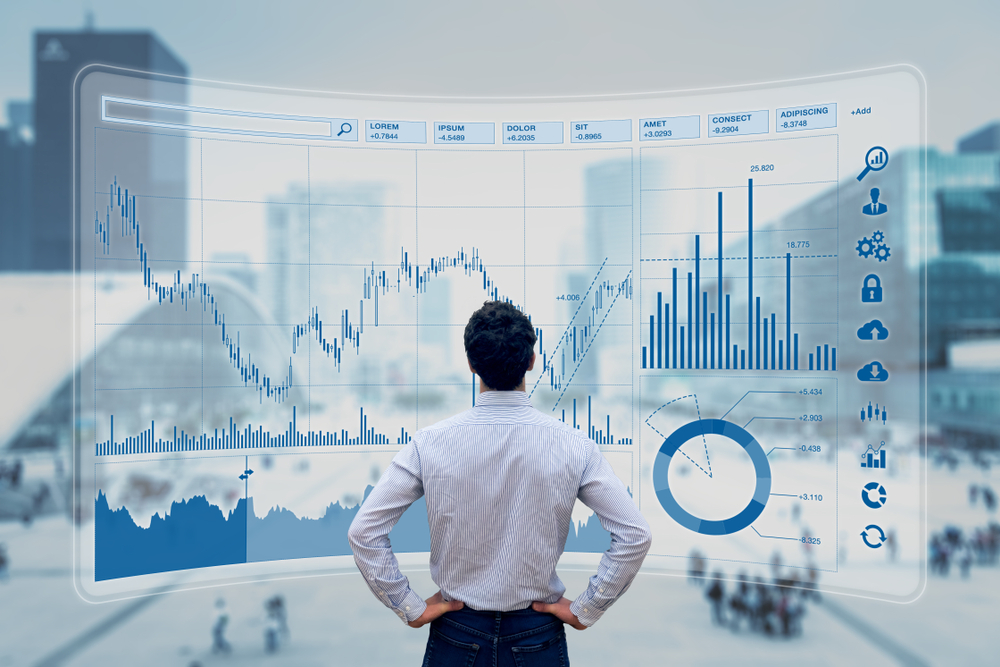 Analytics
When you decide to trade online, you would normally need access to plenty of market analytics. This is because as you gain more experience trading online and slowly transform into a seasoned veteran, you would need to know the ins and outs of the industry thoroughly in order to get the most profits before anyone else.
With that in mind, OctaFX has many analytics that trades can take advantage of. These include but are not limited to technical analyses, holiday calendars, economic calendars, interest rates, the latest and most up to date forex news, leading market insights, and general information pertaining to individual markets.
Education
A good broker would know that not all of its clients will be fully aware of the various key details, concepts, and terminologies of online trading. This is why useful and easy to understand educational resources are often needed, which is exactly what OctaFX also offers.
Many problems regarding online trading are often repeatedly asked, and so OctaFX has a useful FAQ section which will satisfy the curiosities of most traders. Other than that, there is a helpful glossary, different webinars, and instructions that can be followed by even the most inexperienced of traders. Furthermore, there are several video tutorials and forex basics are also covered in a separate category.
Regulation
There is only a singular tier-2 jurisdiction in which OctaFX is regulated, that being Cyprus. However, this does not mean that it is an unsafe choice, as the broker is legally allowed to function in several countries such as India. It must be mentioned though that traders are additionally served via OctaFX's offshore entity situated in SVG (Saint Vincent and the Grenadines). Lastly, OctaFX is consistently supervised and checked for conduct through FCA regulatory institutions.
Closing remarks
In conclusion, OctaFX remains highly popular amongst users all over the world. Its customer support is also great, and it can be accessed in multiple languages. Its trading app is top-notch, and has language support for English, Hindi, Chinese, Bengali, Thai, Indonesian, Malay, Spanish and Portuguese. The trading tools are excellent and so is the platform. We would encourage you to try OctaFX out for yourself to have an excellent and world-class trading experience.