Capital.com Review

Capital.com was established in the year 2016. They have over one million customers and operate in more than 50 countries. Customers can trade CFDs and Forex pairs, commodities, equities, and other indexes, and artificial intelligence will be used within their platform to aid in continual education and decision-making optimization. In this Capital.com review, I will cover the key features of this broker.
Capital.com is a very user-friendly trading platform: the developer team clearly put a lot of attention into the user experience. The transition from the web-based platform to the mobile app is seamless, providing a high degree of technical research without crowding the interface with irrelevant stuff.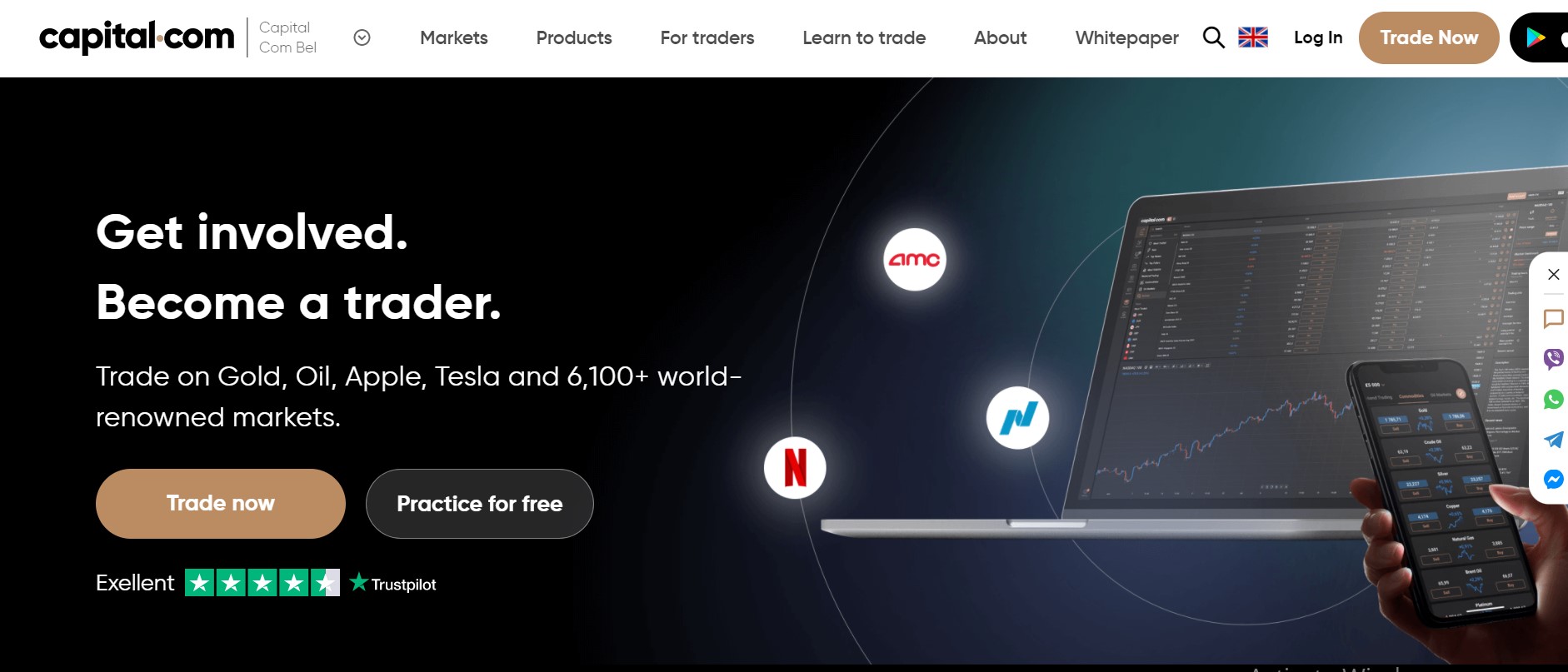 Professional traders may want more extensive data, charts, and analytical tools. This straightforward, simple interface is an ideal entrance into trading CFDs for newcomers.
Markets / Assets
Capital.com offers a wide range of marketplaces and asset indexes for customers to trade, including commodities, cryptos, Currency pairings, indices, and equities. CFDs for a variety of asset types are also available.
Trading Platform
MetaTrader 4 (MT4), which is also accessible through Capital.com, provides a large number of technical signals, charting choices, and expert account managers for algorithmic trading. MT4 is not offered to traders in the United Kingdom.
Capital.com offers a web-based platform as well as a comprehensive smartphone app (CFD Trading App) with complete capabilities developed for Apple and Android users. It can be downloaded straight from the play store. They've also created a companion application called Investmate, which serves primarily as an instructional platform and can be downloaded on both Apple and Android.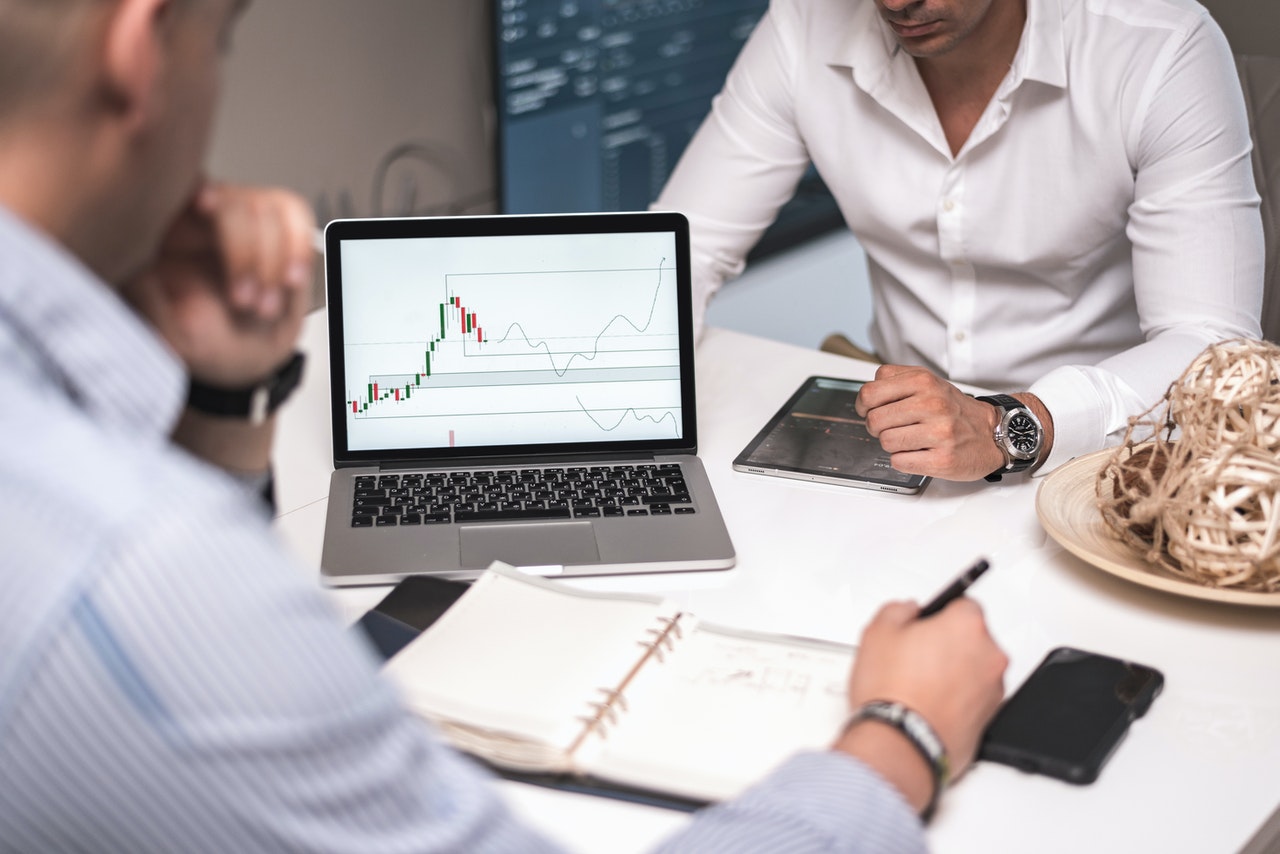 Methods of Payment
Capital.com offers a variety of payment alternatives. Customers can use a bank transfer, credit or debit card, ApplePay, iDeal, Webmoney, and a variety of other famous e-wallets to make payments.
Initial deposits can be paid in UK Pounds, Euros, Polish Zlotys, or US Dollars. Capital.com keeps broker and customer bank accounts separate, offering an additional layer of security.
Bonus
There are no apparent bargains or promotions going at Bonus Capital.com, but this is a sign of the trading platform's efficiency – there's no need to depend on promotional incentives, which for many platforms tend to fall into the category of "publicity stunts" rather than valuable features.
Educational Resources
Capital.com uses artificial intelligence to assist investors, providing personalized news feeds rather than a "one size fits all" approach, detecting biases arising within trade patterns, and a variety of additional educational resources. They also provide in-depth webinars and economic calendars, allowing traders to forecast important market movements.
Types of Account
Capital.com offers three different types of accounts in two categories: retail and professional. The account kinds are as follows: Standard, Plus, Premier, and Invest.
Although all accounts have the same basic features, the advantages differ depending on the type of account utilized, and the minimum investment varies, ranging from 100 USD for the Standard to $10,000 for the Premier.
Premier members receive access to meetings and exclusive webinars that are not open to the general public. In order to gain access to more sophisticated instruments and margins, professional accounts require a specific level of trading expertise.
Demo Account
There is also a free trial account accessible. Users can choose the platform they want to use after registering.
Customer Support
Capital.com can be approached through phone, website chatbox, or through messenger 24/7. A webform can also be used to send an email inquiry. As a result, users have a number of choices for contacting the support team. The website also has a comprehensive FAQ section that covers a wide range of topics. On their site's 'Contact Us page', you can find a complete list of contact information.
Security
Capital.com is a trustworthy platform that requires an extensive account and identification verification before trading can begin. Their platform complies with encryption regulations by processing your personal data in accordance with the GDPR.
Conclusion
Overall, Capital.com is a great option for investors who want to use a brokerage service. The platform is simple to use, and the mobile apps provide a lot of features. Capital.com is a wonderful place to start for traders who want to learn about capital markets, strategies, and economic situations.