Axia Review
Axia is an online broker regulated by the FSA of Seychelles, and it seems that excellence is not just a motto for this company, but the essence of it. With a rich and comprehensive offer, it plans to address the needs of beginners and seasoned traders as one. That's why we decided to dedicate this review to it.
Working with Axia means a high level of financial security, mainly because client funds are protected by regulatory bodies and segregated. Moreover, the broker is straightforward with all trading conditions and you can find all of the relevant info on their website – no surprises here.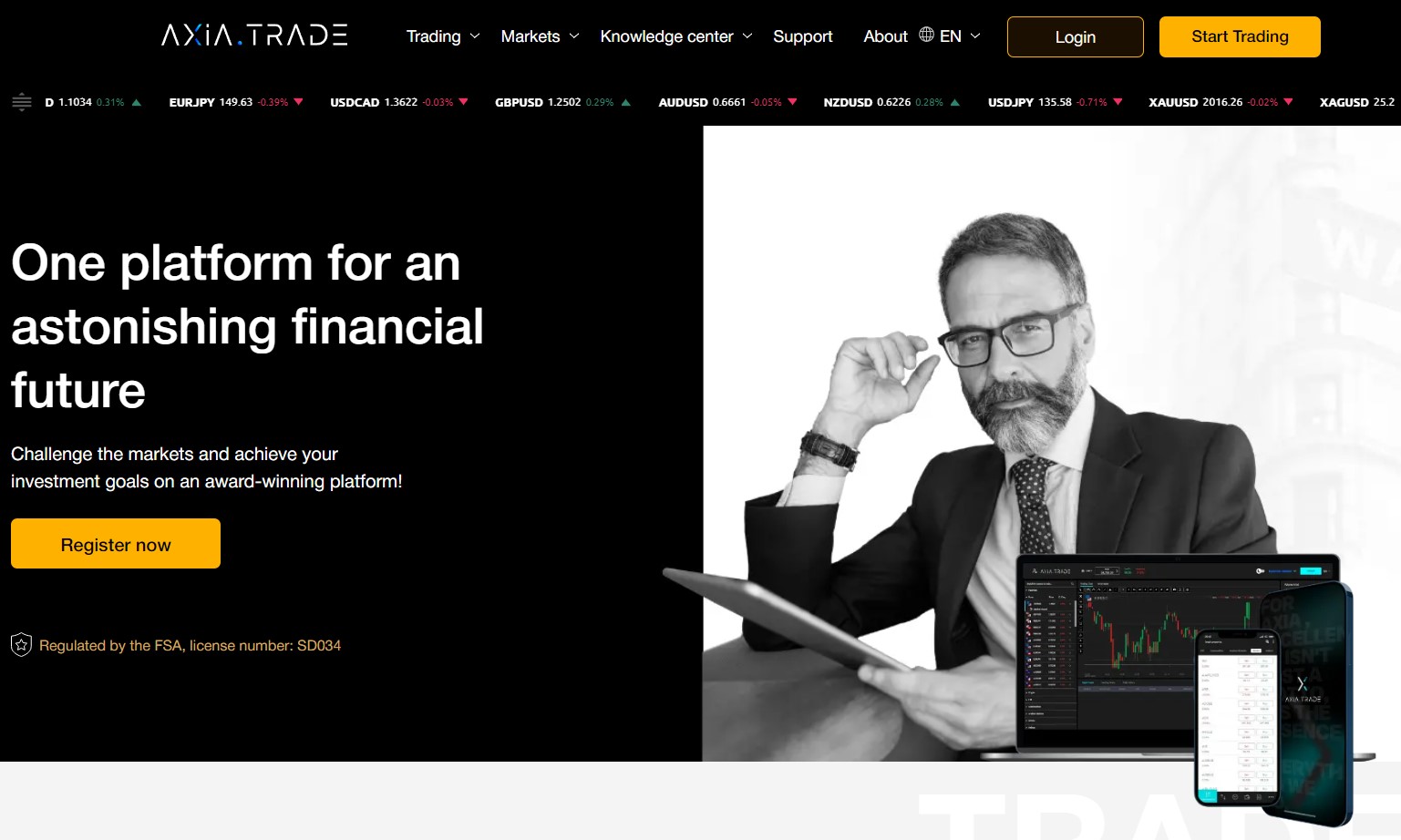 Stocks CFDs and Other Markets
The general attention of the trading community continues to be on stock markets, in particular some of the big-cap names like AAPL, MSFT, TSLA, or NVDA. With Axia, traders can trade CFDs from the stock market, taking advantage of tight spreads and accurate execution.
Although the stocks offering covers a significant share of the asset list, you should also know that Axia is a multi-asset provider. That means customers are free to choose from other markets as well, including currencies, indices and commodities. Keep in mind that the maximum leverage is capped based on what asset class you want to trade and your account type.
Multiple Account Types
This brings the discussion to account solutions and with Axia, traders have plenty of options. The offer currently includes Bronze, Silver, Gold, Platinum and Diamond accounts. It looks like a fairly diversified offer for a global audience.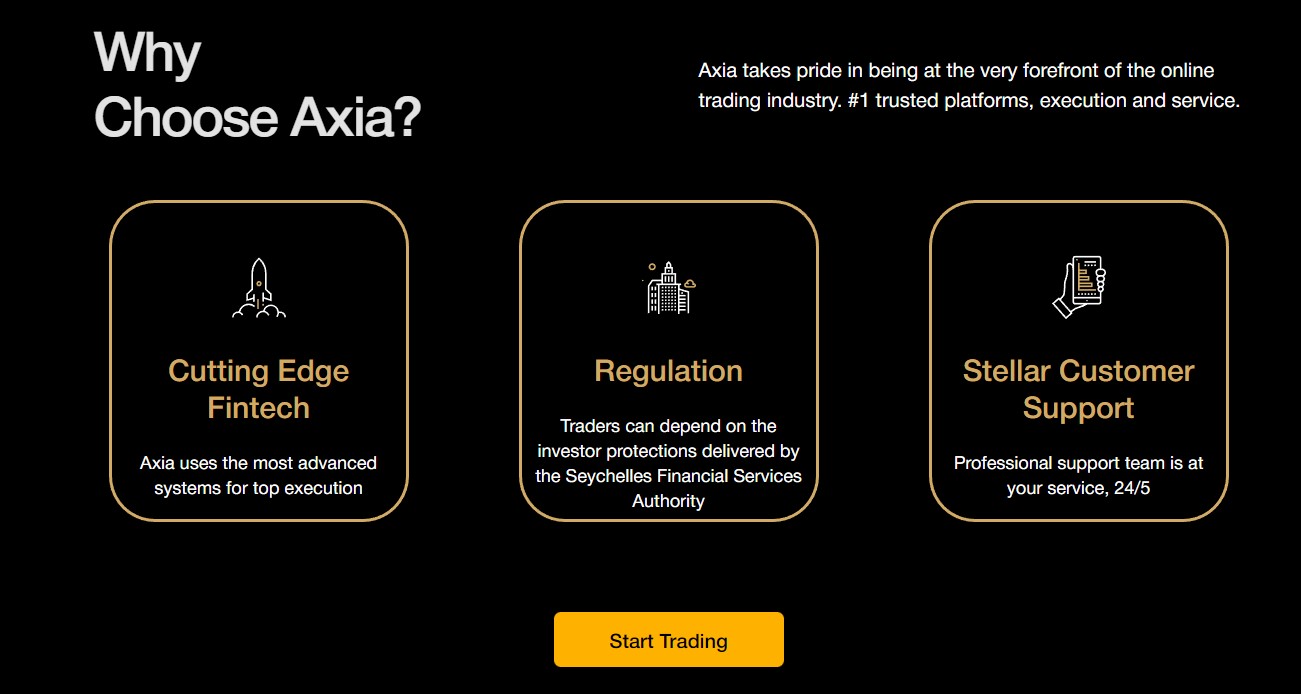 Traders who are only able to deposit small amounts can choose Bronze or Silver. In exchange, Axia offers decent standard spreads and tailored support. You are eligible for a welcome bonus that could help if you want to have more purchasing power in the account.
The three larger accounts are for traders who are able to deposit more, and the list of features is bumped up a few notches as well. Trading signals, support from a senior account manager, up to 25% welcome bonus and spreads as low as 0.4 pips are just some of the benefits.
Funding an account with Axia is secure and fast, thanks to payment solutions such as credit/debit cards, bank wires, Skrill and Neteller – all accepted by the broker. There are no deposit fees charged when it comes to deposits, but be aware that third-party payment processors might have their own charges.
Updated Market Resources

Axia has a market research section where traders can access financial news and technical analysis resources. Trading signals and the economic calendar are also accessible when you work with Axia. If you want to learn the basics of trading, several trading books are there to get the job done. All in all, this content covers both technical and fundamental factors, helping you when faced with difficult decisions.
Bottom Line
After going over the trading conditions facilitated by Axia, it would be fair to assume this is a reliable CFD broker. It can be a suitable choice for all traders. Signing up doesn't require a lot of capital, especially if you choose the Bronze account. Trading features are fairly distributed, proportionate to the deposits made by clients.